Layout tree
The layer tree has all the hierarchical layers inside your page. It represents all the components and their children.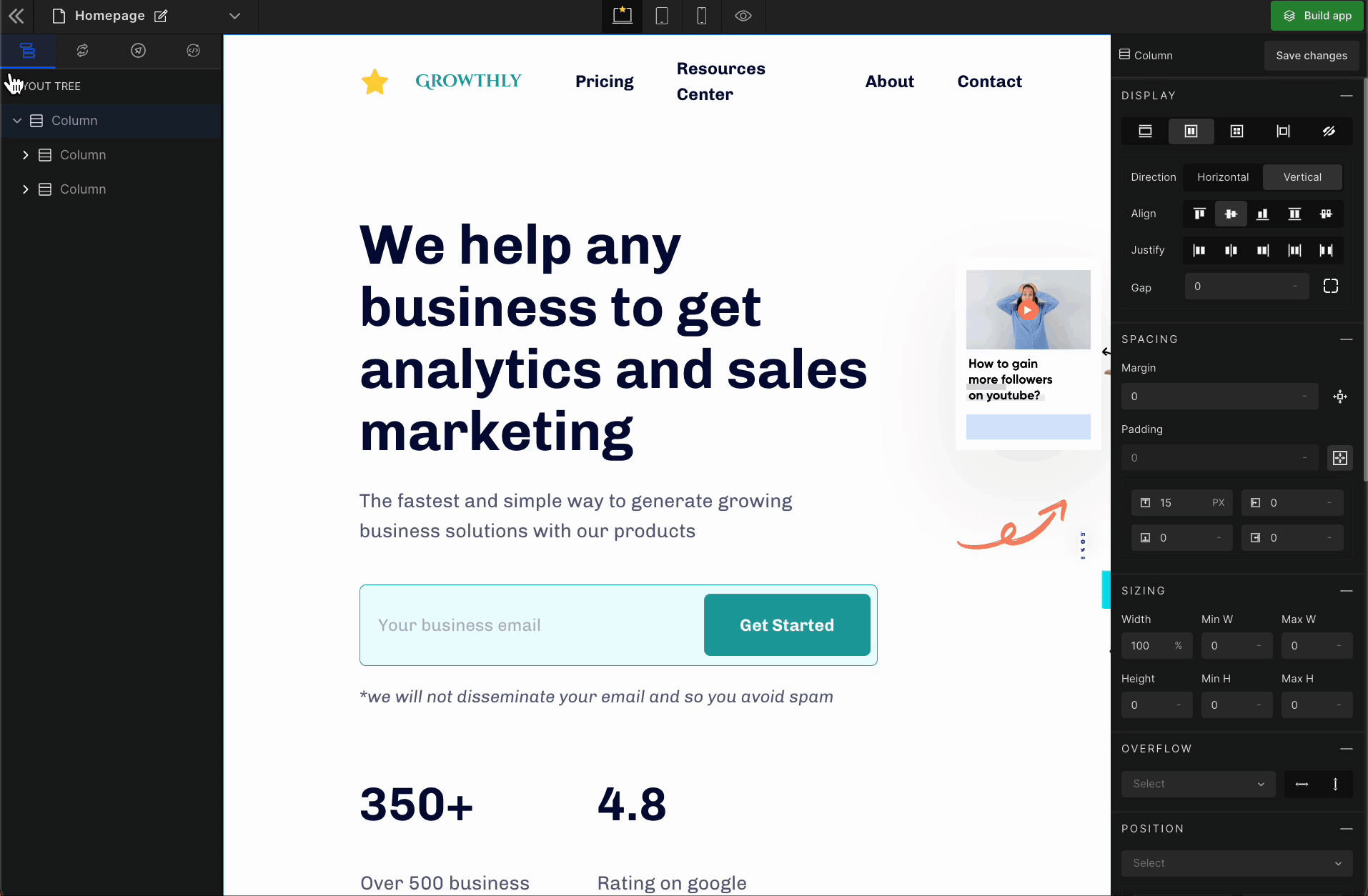 Every layer gets two options:
These options can be found on the right side of each layer.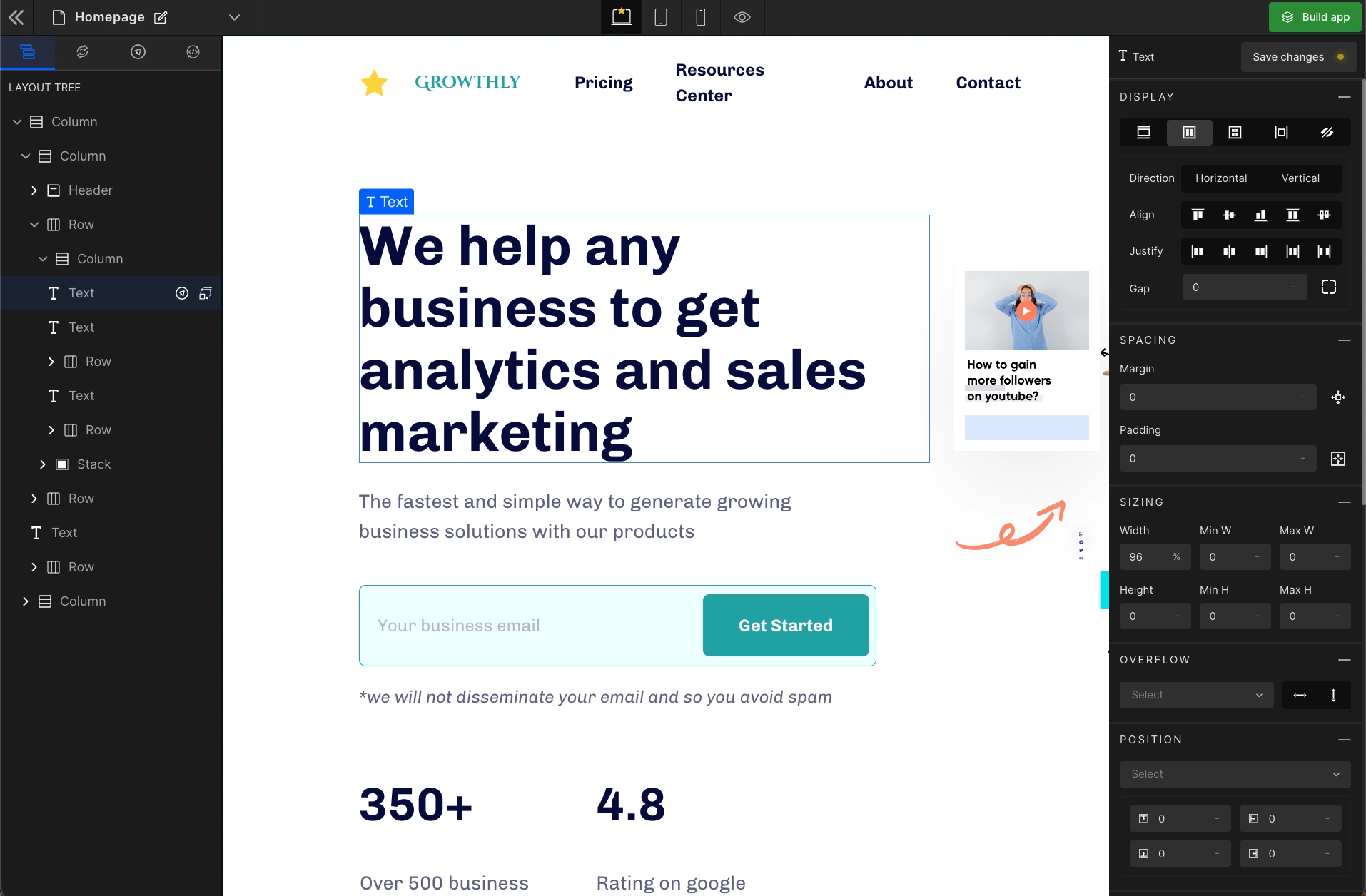 Create Action​
Create actions like Back Navigation, Navigation, API Integration, Open Modal, etc. Learn more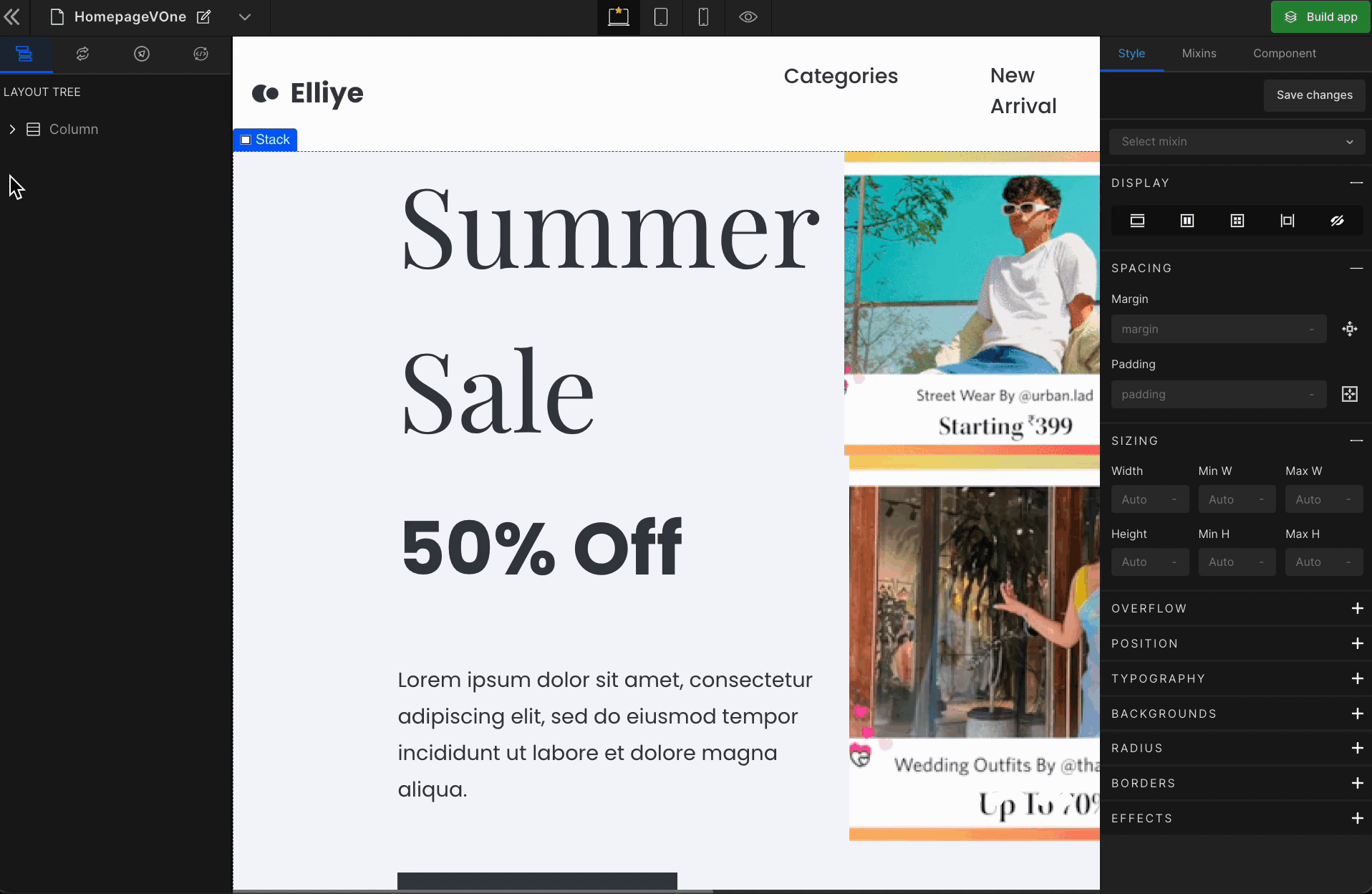 Unhide​
If any element is hidden from the display property and you want to make it visible again, you can do it by simply toggling the eye button.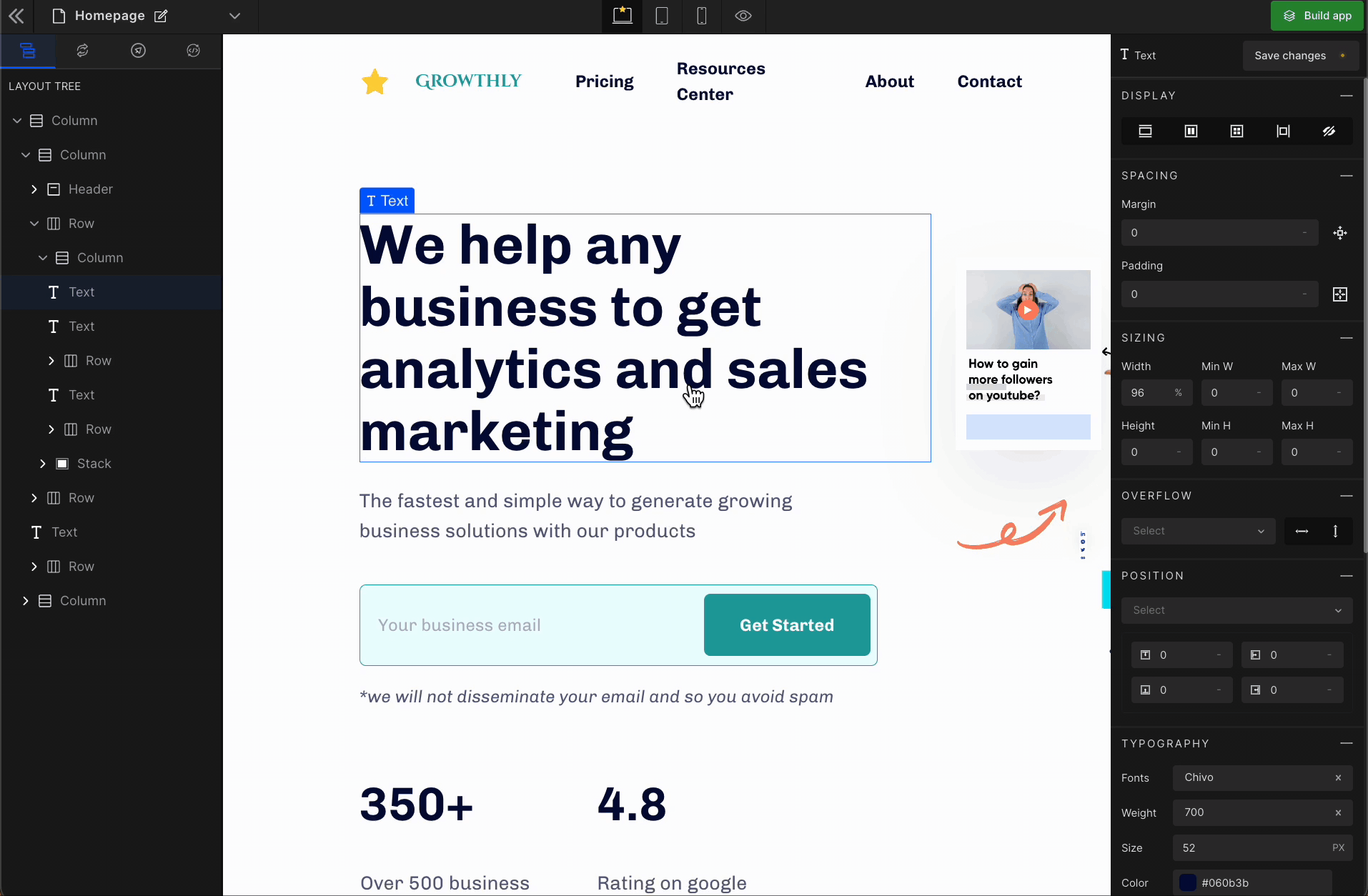 Got a question? Ask here.