Ownership of the source code
Selected screen code​
Export pages code from your created React app in DhiWise. Learn more
Download zip​
You can easily download source code once you have build the application.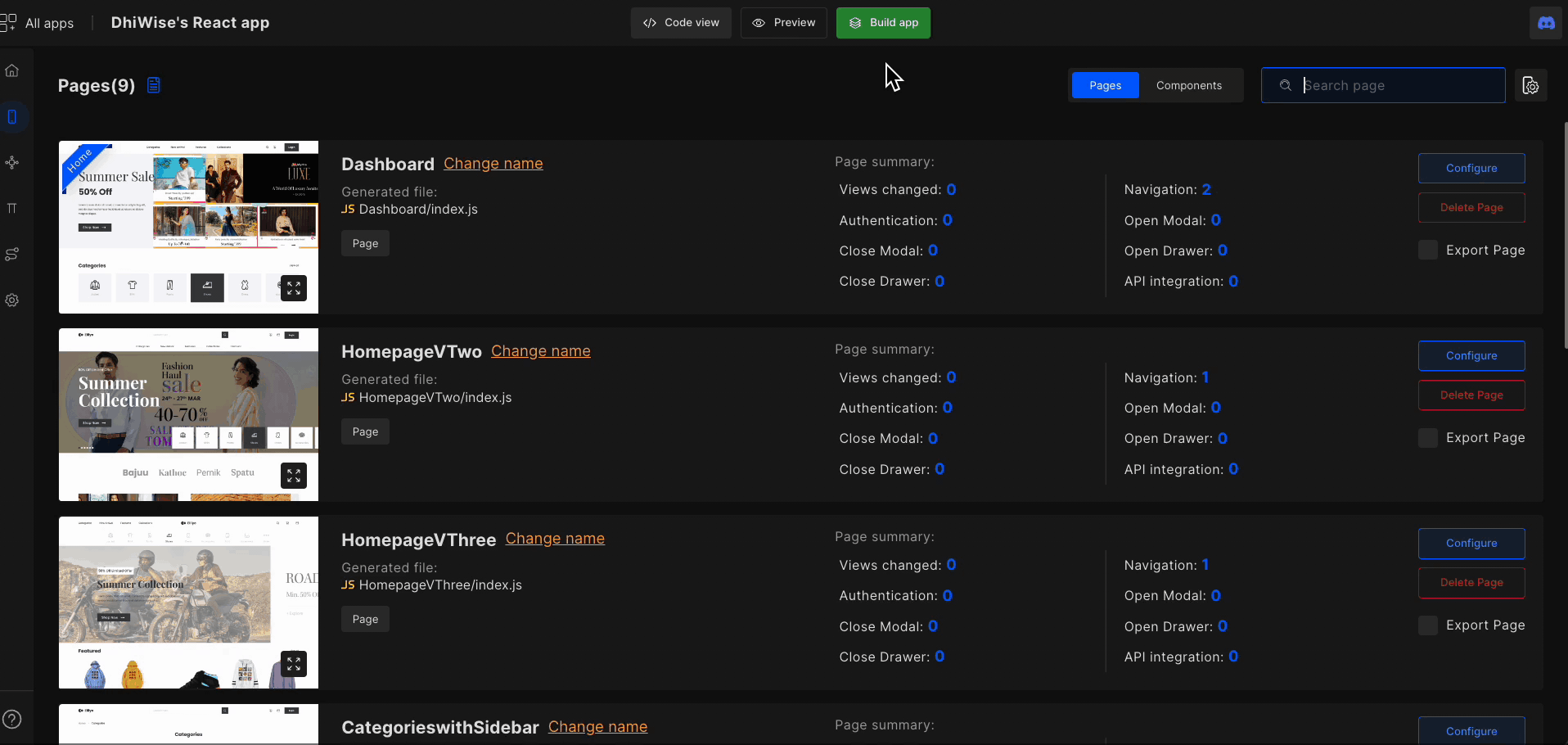 Git Sync​
Sync and manage your application code with GitHub or GitLab. Learn more
VS Code Extension​
With the help of DhiWise's VS Code extension, developers can easily sync their application code to Visual Studio Code and start customizing app code within seconds. Learn more
Got a question? Ask here.