Figma Plugin
Generate the code of your app directly from Figma designs, create app in DhiWise for your Figma design or choose to design your app in case you don't have a design prepared using our ready-to-use Design Assets.
Steps to activate DhiWise plugin in Figma​
In Figma file, go to the Resources tab, select Plugins, and search for DhiWise - Figma to Code plugin.
Once you find it, Install and Run to activate it.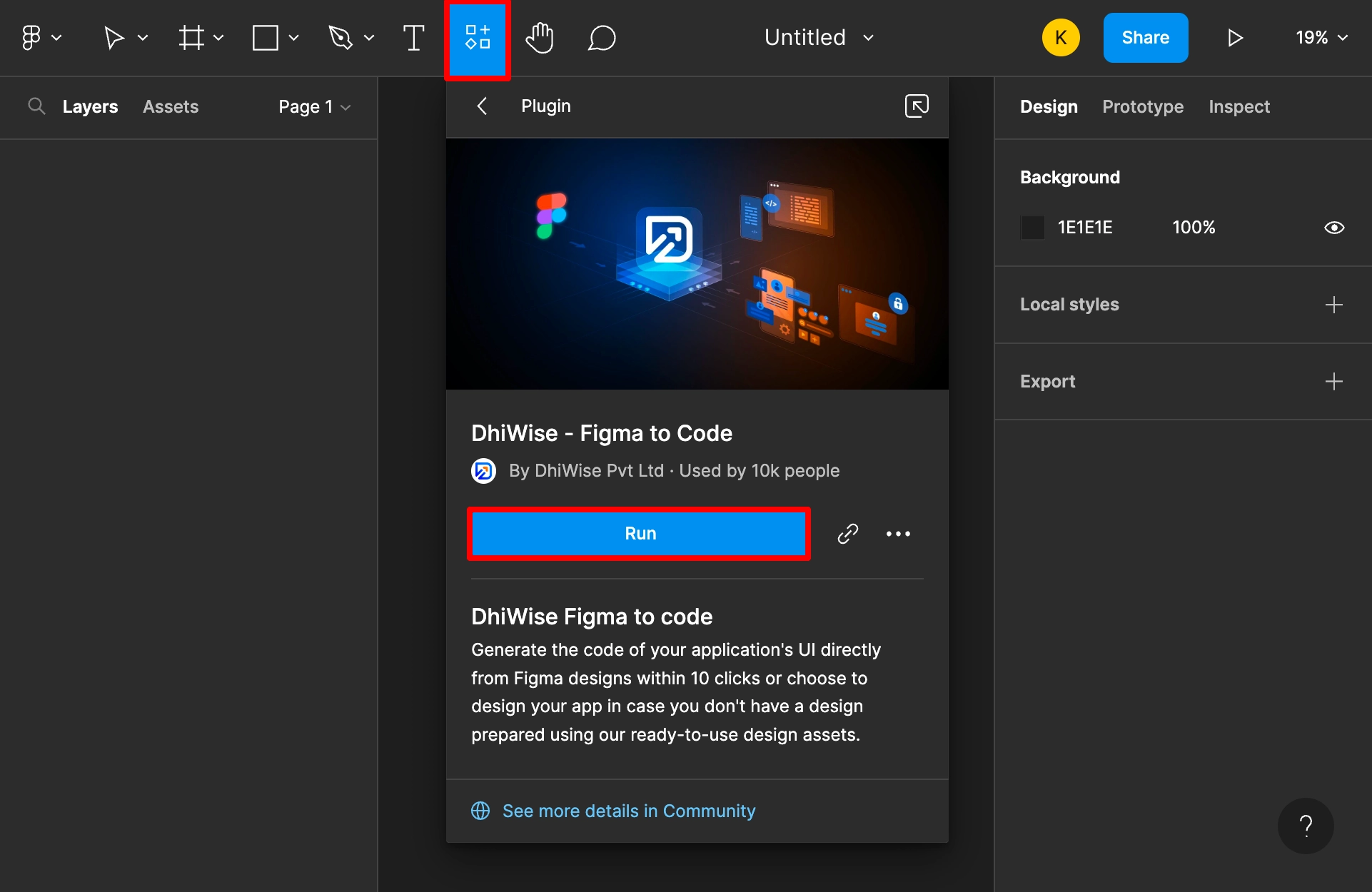 As you activate, it will ask you to select an option.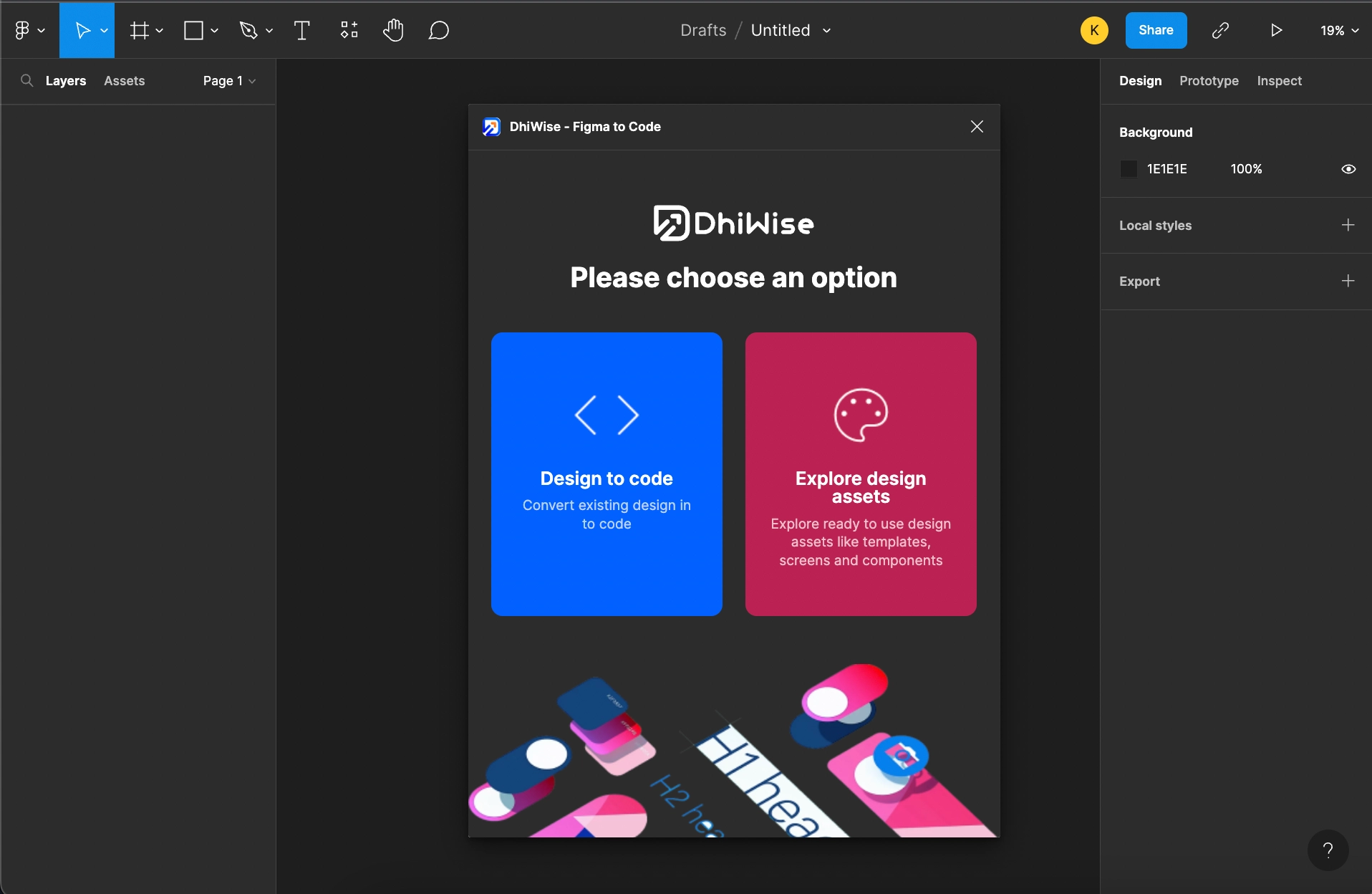 Follow the technology specific document for which you want to build an application to proceed further.
Got a question? Ask here.