Set up Splash Screen
The splash screen is the first screen that appears when the app launches. Easily set up your app's splash screen and the screen next to splash in DhiWise.
Once, the application is created in DhiWise, you will be asked to select the splash screen for your application.
Step 1: Set up Splash Screen​
Select a screen from list of screens available to set it as the initial screen for your application and click Next step.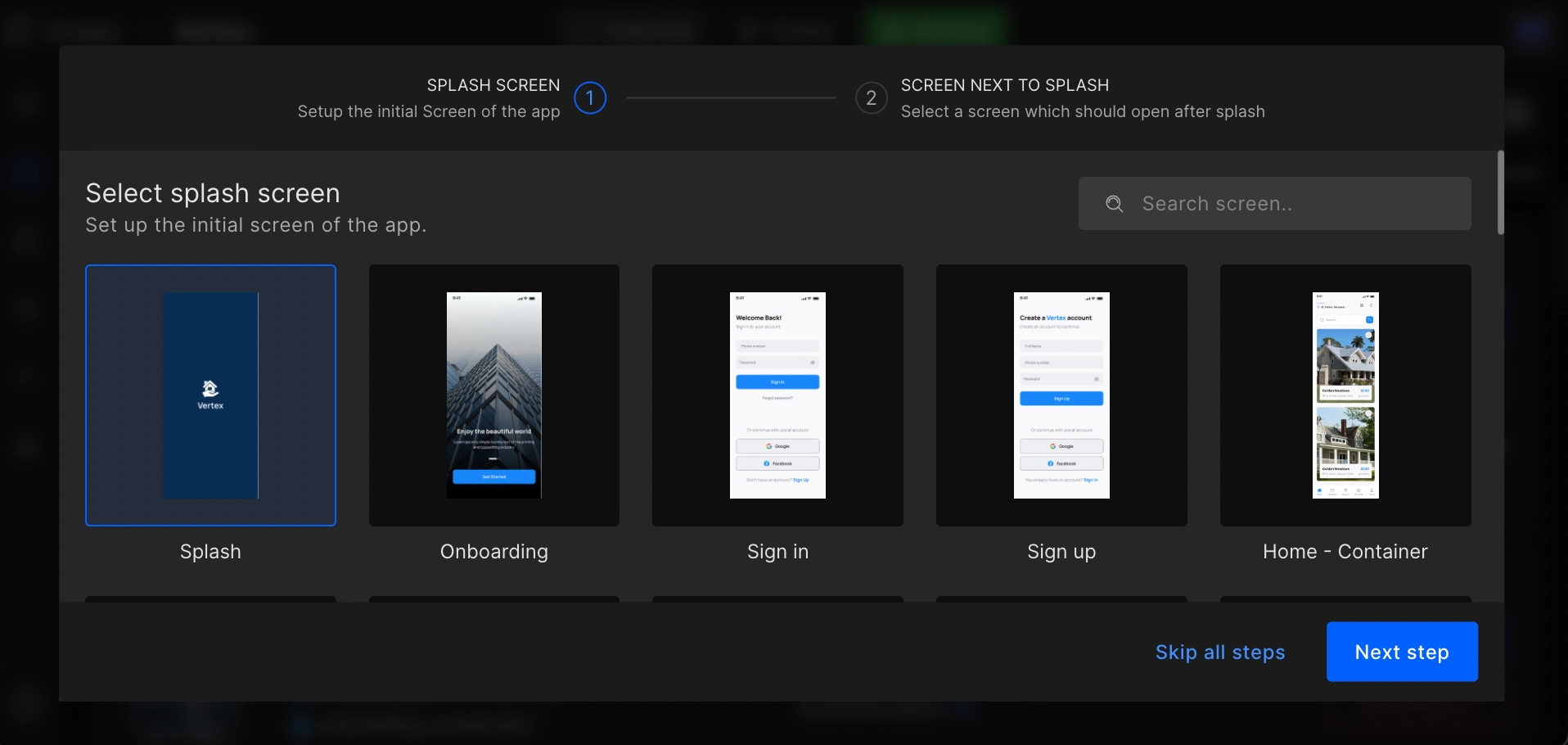 Step 2: Set up Screen Next to Splash​
Once you have selected the splash screen, here you will have to select the "Screen next to splash" i.e. the screen that will appear after the splash screen and click Submit.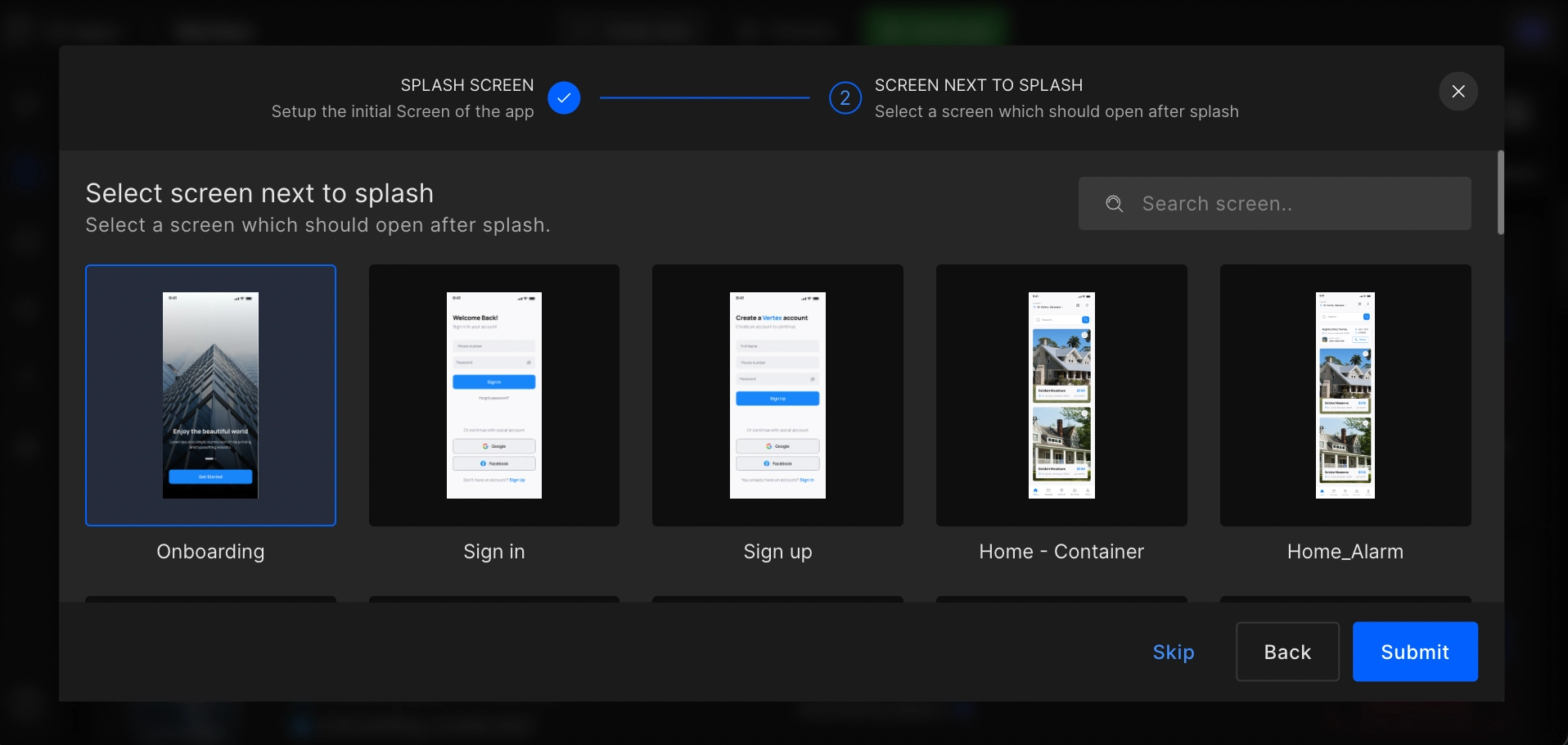 Once splash screen set up is completed you will be redirected to screen list, where you can see your splash screen as the first screen.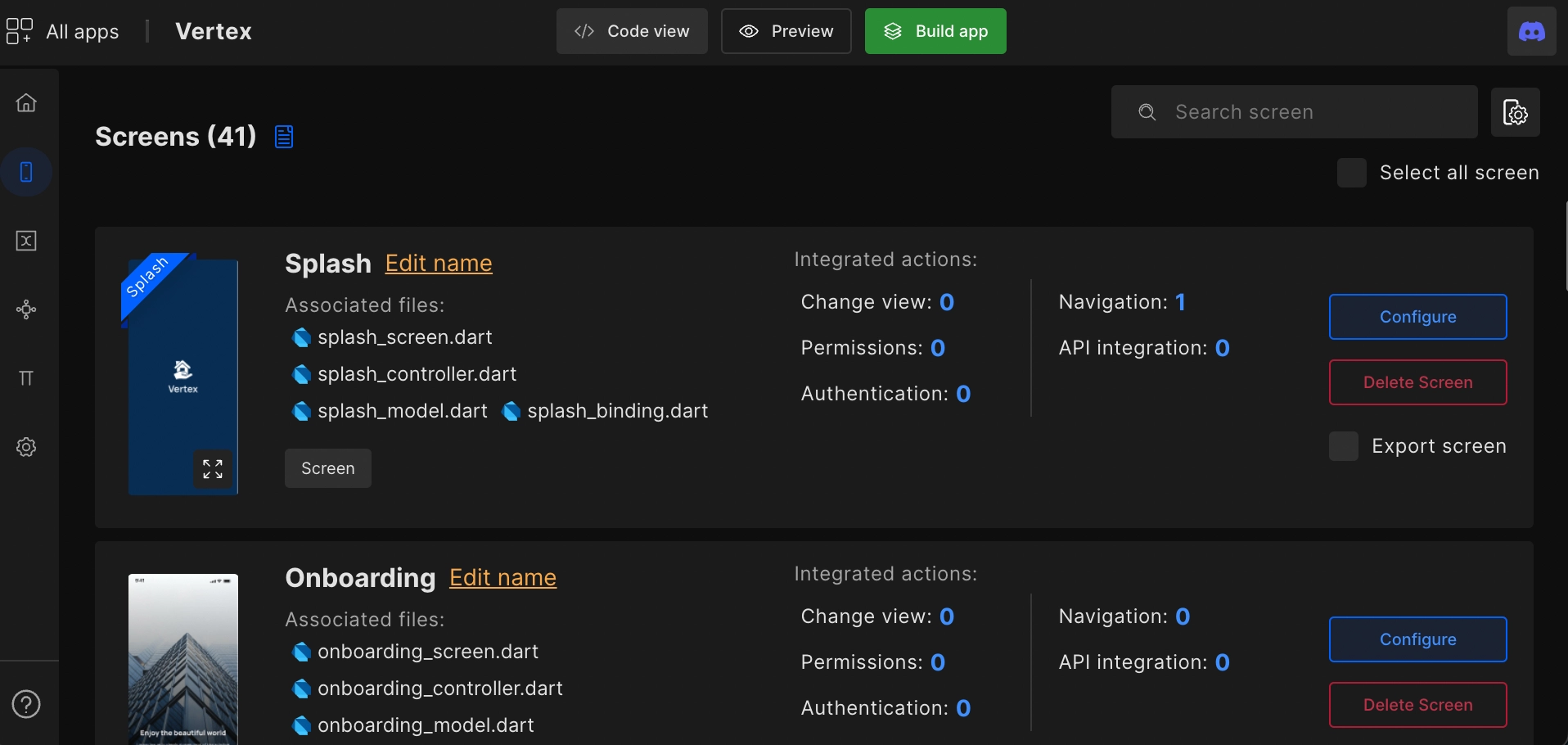 Change Splash Screen​
To change Splash screen of your app, click on the Settings icon available in the right corner and click Change and follow the same steps as mentioned above.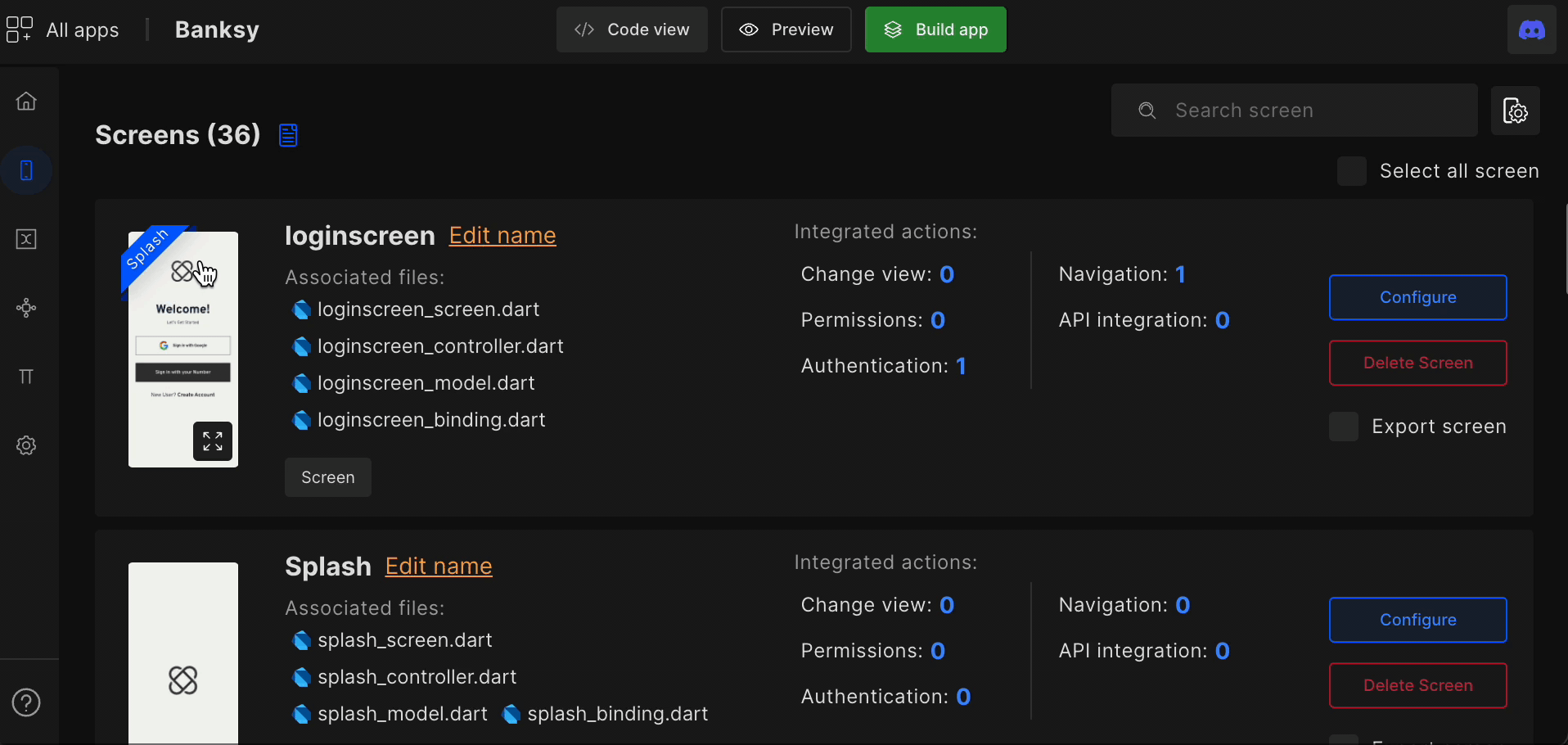 Got a question? Ask here.