Manage App Lifecycle
The lifecycle of the Flutter app is how the application will change its state.
How to setup app lifecycle​
Step 1:​
Select the screen from the screen list on which you want to set up the lifecycle.
Step 2:​
Click on Setup onReady method call available in the top left corner below the screen selection dropdown or simply press Ctrl + L to set up lifecycle for a screen.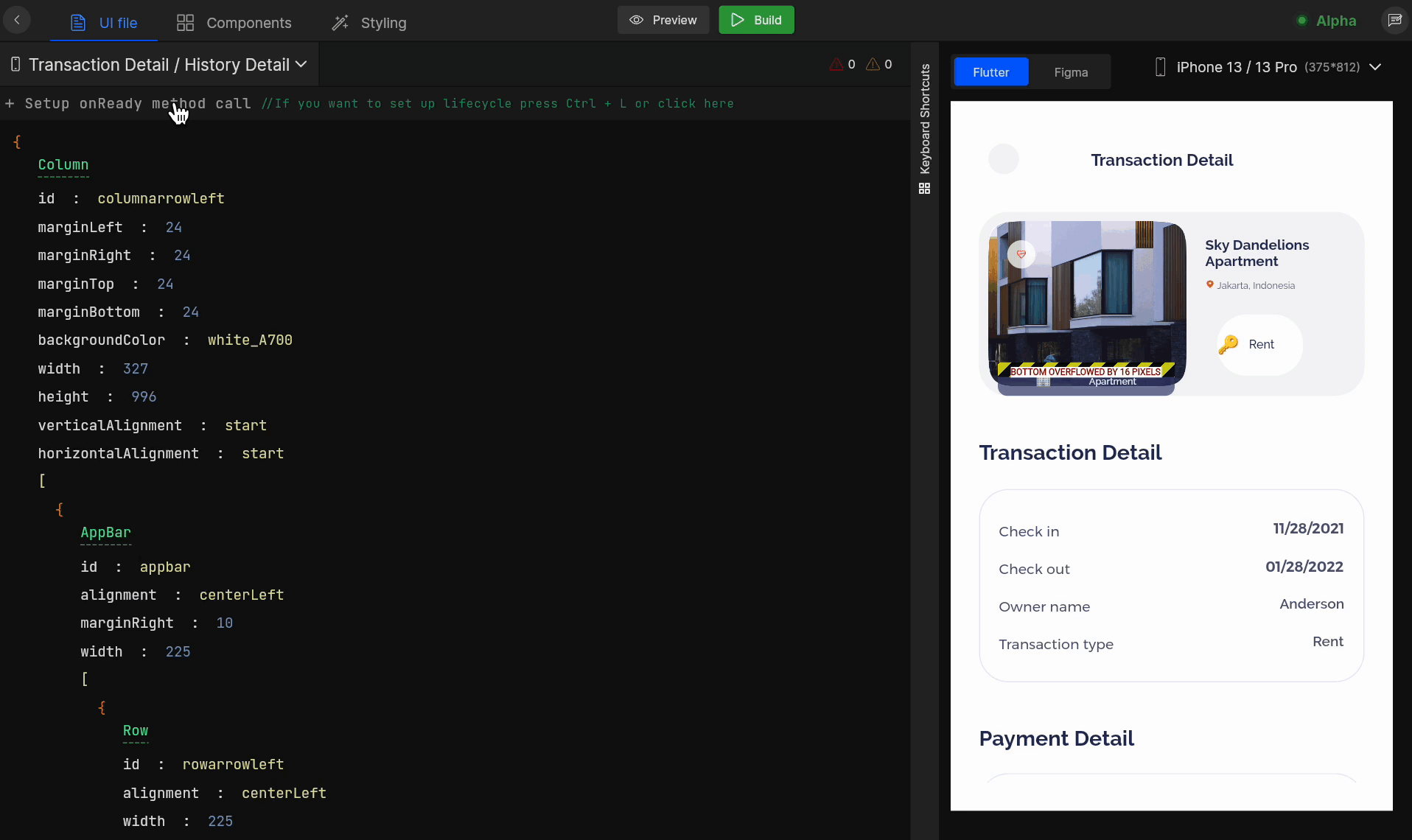 Step 3: Next, select the action to be performed in the on Ready state.
Below is the list of supported actions:
Step 4:​
Select the appropriate action and click on Save changes.
Got a question? Ask here.